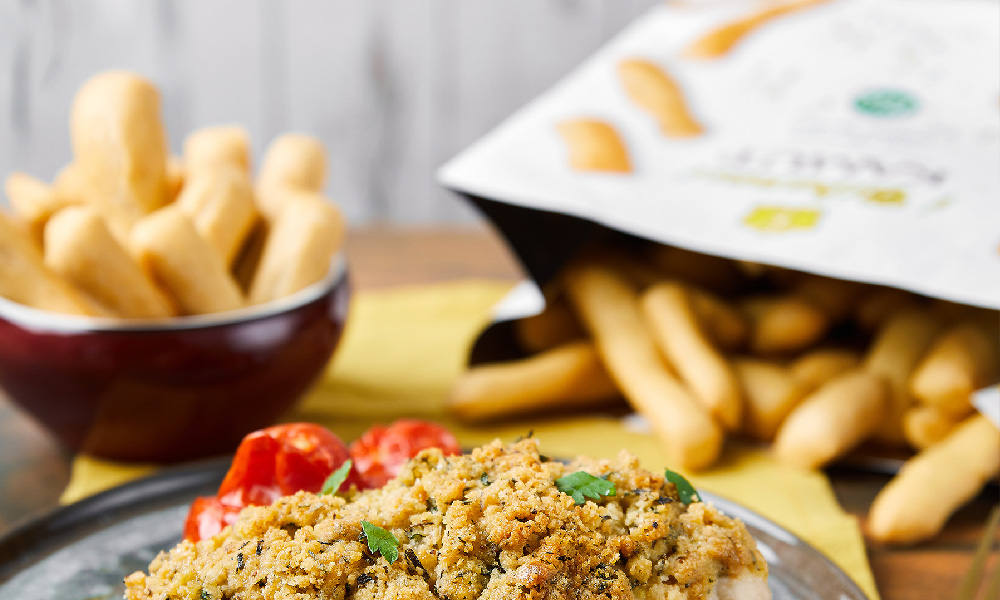 Bio
Free from any food preservatives or chemical additives, Bibanesi Bio are hand stretched after a long and slow leavening process, enhanced by the precious qualities of extra virgin olive oil. Distinguished by their surprisingly delicate sweetness, accentuated by a sprinkle of corn flakes on the surface.
All ingredients are organically farmed without the use of synthetic chemicals, according to the principles of a balanced diet that is respectful of both health and environment.
More fragrant than ordinary breadsticks, more delicious than the usual loaves of bread, Bibanesi are unique, each one different from the next. With the crunchy freshness ensured by the special packaging that favors integrity and long conservation.
Let yourself be infected by the love for good and genuine things!