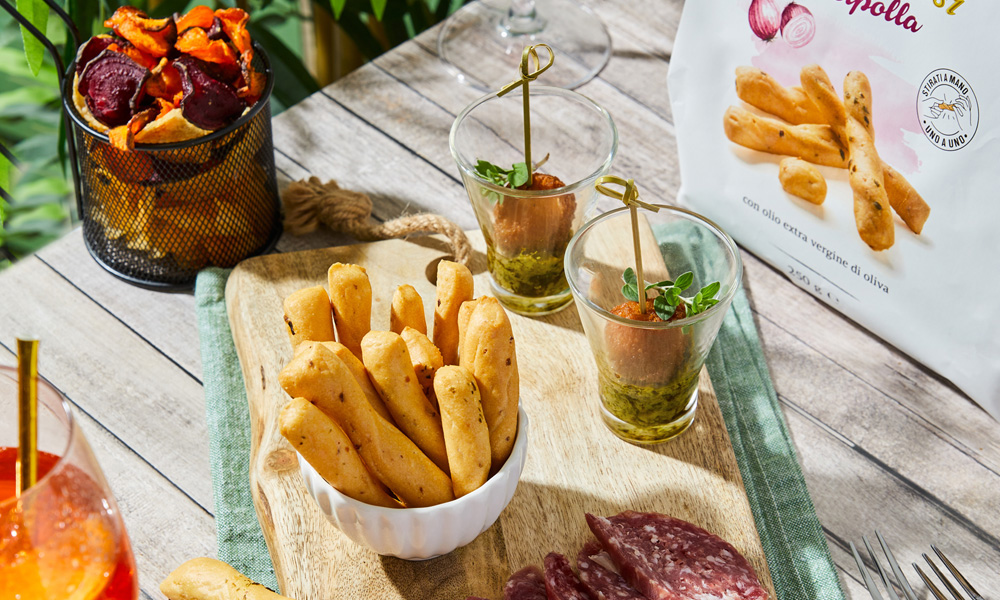 Onion flavoured Bibanesi
Stretched by hand after a long leavening of more than a day and made without using any food additive, the Bibanesi with onion are enhanced by top quality extra virgin olive oil.
Lastly, a light sprinkle of chives on the surface gives an additional touch to the magic sweetness of the Bibanesi with onion.
More fragrant than normal bread sticks, fancier than the usual loaves of bread, Bibanesi are unique, each one different from the next. The opportunity for an appetizing and appetizing interlude and to make every moment of your day special.
Let yourself be infected by the love for good and genuine things!