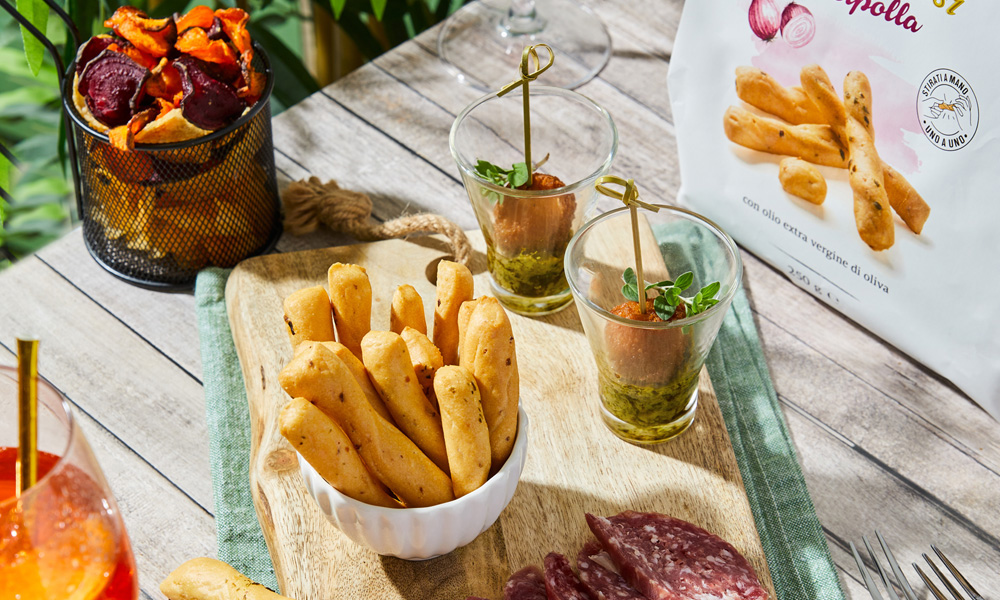 Onion Bibanesi
Hand-rolled after a very slow leavening process of at least one day and free of any food additives, Bibanesi with onion are enriched by the precious qualities of extra virgin olive oil.
Finally, a light decoration on the surface with chives adds an extra touch to the magical sweetness of Bibanesi with.
More fragrant than ordinary breadsticks, more delicious than ordinary buns, Bibanesi are unique, each one different in shape. The opportunity for an appetising and tantalising break and to make every moment of your day special.
Let yourself be carried away by the love of good, wholesome things!