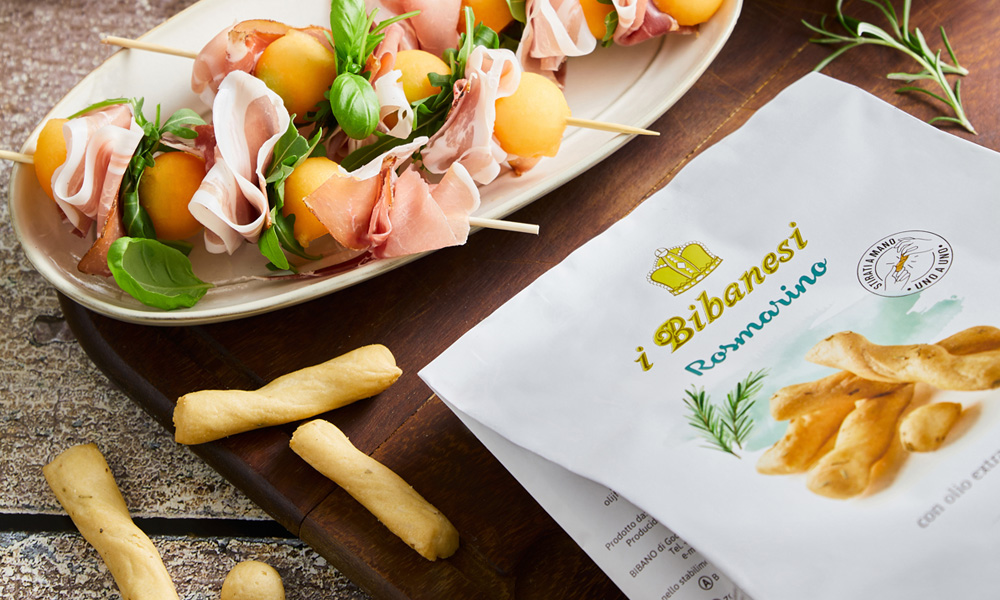 Rosemary flavoured Bibanesi
The delicious ROSEMARY Bibanesi are made with simple but tasty ingredients and with a process which respects the authentic home-made tradition.
Stretched gently by hand after a long leavening of more than 18 hours and enhanced by top quality extra virgin olive oil, the Bibanesi are a nutritious, tasty and balanced snack.
More fragrant than normal bread sticks, fancier than the usual loaves of bread, Bibanesi are unique, each one different from the next. Ideal for a tasty and original aperitif and to make any occasion special.
Let yourself be infected by the love for good and genuine things!