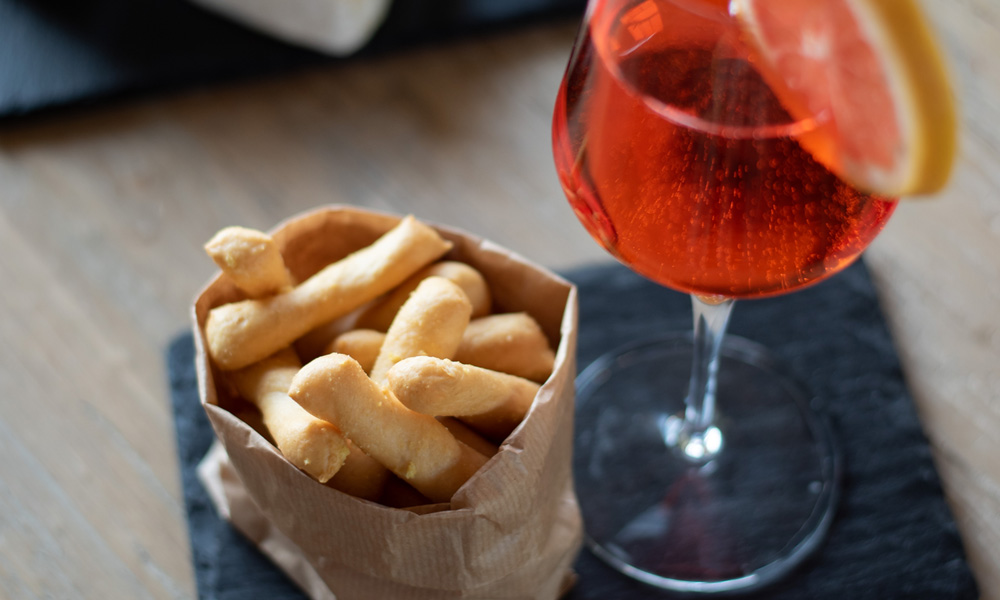 Unique Bibanesi with type 1 flour and extra virgin olive oil
Stretched by hand after a very slow leaving process that lasts at least 22 hours, the dough is worked manually with the commitment and love of a company that boasts years of experience in bread-making.
Made without additives, these delicious baked specialities are produced thanks to some of the most time-tested hand-crafted traditions.
For all of these reasons, we decided to call Bibanesi UNIQUE, as they are characterized by the precious nutritional properties of type 1 flour, which is naturally high in protein, raw fibers and important minerals.
Bibanesi are ideal for those who wish to maintain a balanced diet that's both healthy and flavourful. Bibanesi are made with extra-virgin olive oil, obtained from selected varieties cultivated for their sweet, delicate flavour. This prized ingredient enhances the unmistakable taste of our old-style, hand-made, delicious bread.
Thanks to this particular process and the careful research into flavours, the Unique Bibanesi are more fragrant than normal hand-rolled breadsticks, more delicious than the usual loaves of bread and are the right accompaniment for any dish and at any time of the day.
Let yourself be infected by the love for good and genuine things!