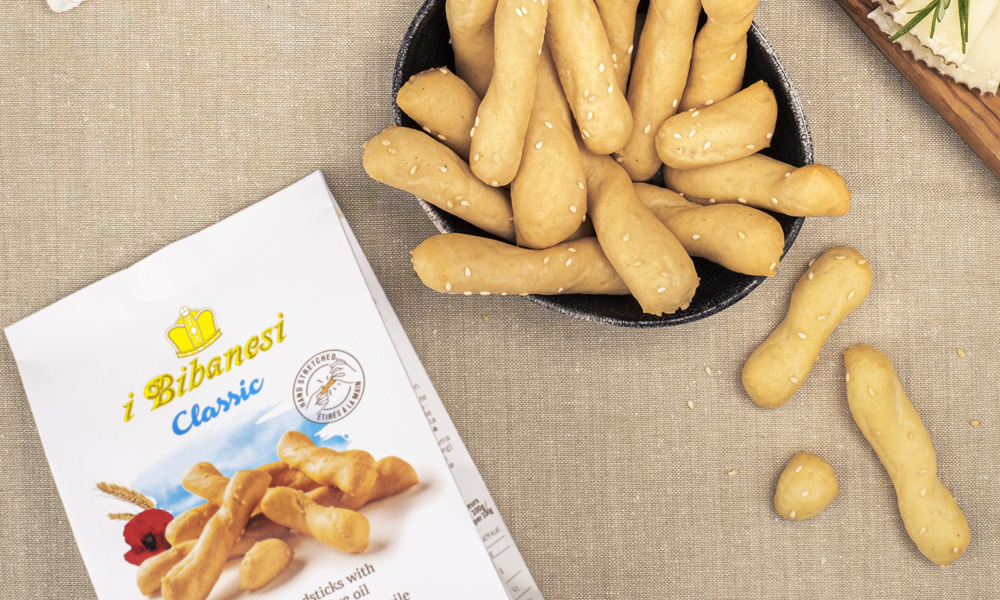 The union between tradition and excellent raw materials
The dough obtained from rich gluten flour and the precious extra virgin oil is kneaded manually after a very slow and lengthy leavening stage of 18 hours: the famous long leavening procedure so characterized by the best artisan tradition.
Rigorously devoid of preservatives or chemical additives, Bibanesi are a result of a careful research of flavours and wide experimentation realised attentively using selected ingredients by those who love the good things that nature offers.
The addition of a sprinke of sesame seeds enriches and further exhalts the unique flavour. Bibanesi are distinguished from any other quality bread or traditional breadsticks thanks to this particular procedure and careful research.
They are appreciated by the packaging that guarantees the crackling freshness, and resulting in a light and nutritious food.
Let yourself be infected by the love for good and genuine things!